Emodnet Human Activities, Main Ports, Waste at ports
The geodatabase on Main Ports - Waste at ports was created in 2018 by CETMAR using the Ports 2013 data available in Eurostat web page ( http://ec.europa.eu/eurostat/web/main/home). It is the result of the aggregation and harmonization of datasets provided by several sources from all across the EU and is available for viewing and download on EMODnet - Human Activities web portal ( https://emodnet.ec.europa.eu/en/human-activities). Following the MARPOL Convention waste at ports have been reported by Ports indistincly in cubic meters(m3)and/or in tonnes and classified as oily waste (Annex I), garbage (Annex V), sewage (Annex IV), Harbor Waste (garbage) and Total Amount*. These datasets are updated on an annual basis and includes annual data from 2000 to 2018 (where available) in the following countries: Estonia, Finland, France, Latvia, Portugal, Italy, Greece, Romania, Sweden, Croatia, Malta, Netherlands and Spain.*Total Amounts only report the sum of available values for each of the given units (m3 or tonnes).
Simple
Date (Publication)

2018-06-26
Date (Revision)

2019-07-02
Date (Creation)
Identifier

EMODnet_HA_MainPorts_Wasteatports_20190702
GEMET - INSPIRE themes, version 1.0
GEMET - Concepts, version 2.4
GEMET - Groups, version 2.4

LEGISLATION, NORMS, CONVENTIONS

WASTES, POLLUTANTS, POLLUTION
Use limitation

Re-use of content for commercial or non-commercial purposes is permitted free of charge, provided that the sources (both EMODnet - Human Activities, and EUROSTAT) are acknowledged. EMODnet - Human Activities accepts no responsibility or liability whatsoever for the re-use of content accessible on its website. For further information on EUROSTAT's data policy, please visit http://ec.europa.eu/geninfo/legal_notices_en.htm
Access constraints

Other restrictions
Other constraints

no limitation
Spatial representation type

Vector
Denominator

1000000
Metadata language

English
Topic category

Transportation

Environment
Begin date

2019-06-15
Reference system identifier

EPSG4326
Reference system identifier

ISO 19108 calendar
Hierarchy level

Dataset
Conformance result
Date (Publication)

2008-12-04
Explanation

See the referenced specification
Conformance result
Date (Publication)

2010-12-08
Explanation

See the referenced specification
Conformance result
Date (Publication)

2009-12-15
Explanation

See the referenced specification
Statement

Data on 58 ports were retrieved from thirteen (13) countries. Validation and quality assurance remain up to primary data sources, while harmonization is carried out by CETMAR with previous authorization to be uploaded at the European Marine Observation and Data Network (EDMOnet). This information was already reported by each port authority to the Directorate-General for Mobility and Transport (DG-MOVE) of the European Commission. The information was reported in spreadsheets following the MARPOL classification or included in the the ports sustainability reports. The recorded data was linked with the eurostat ports database. The units of data were requested to Port Authorities in m3, however in 8 ports, they only have tonnes as available unit. We have splitted data in two tables for each of the units.
File identifier

849e0a11-b5ae-4094-82ec-9e8ae0cedb09

XML
Metadata language

English
Character set

UTF8
Hierarchy level

Dataset
Date stamp

2022-11-14T17:07:45
Metadata standard name

ISO19115
Metadata standard version

2003/Cor.1:2006
Overviews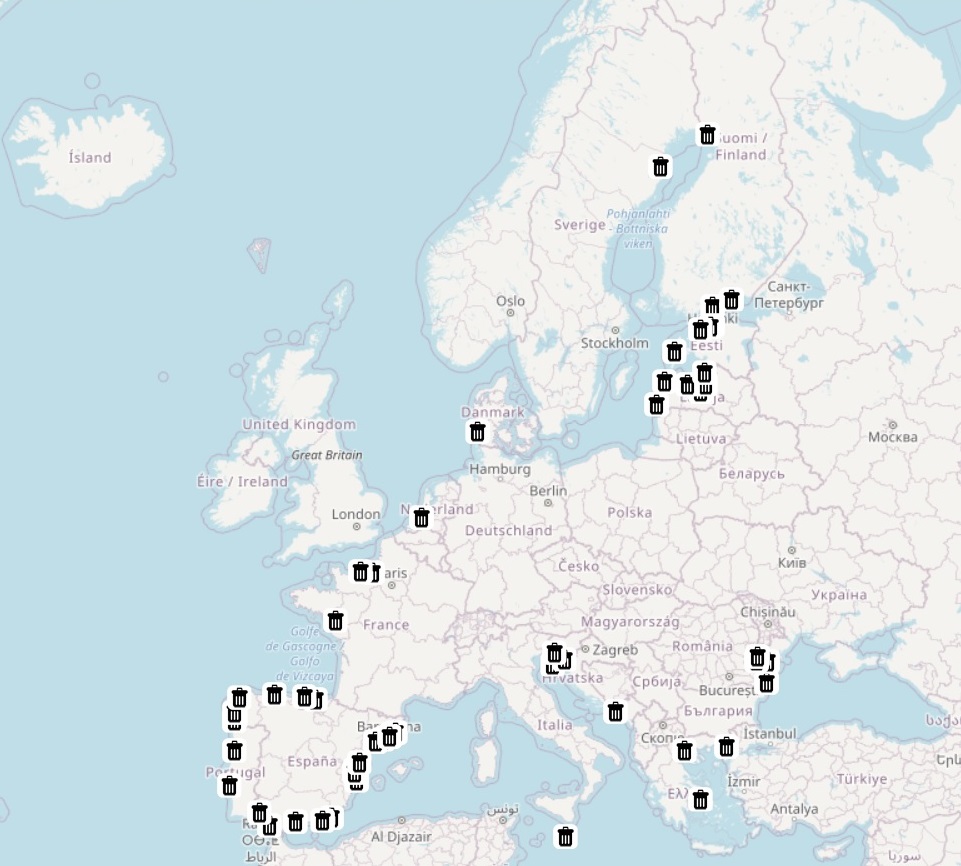 Spatial extent
Provided by
Associated resources
Not available